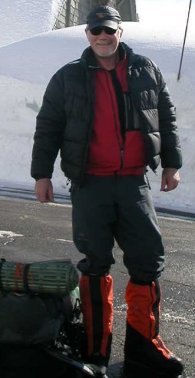 Bill Span preparing for a winter ascent of Mount Rainier.
"Those who climb mountains
do not so so to stand atop
the highest places on earth,
but to reach the deepest
places in their souls.


We've build the Ultimate Communication System to GET YOUR MESSAGE HEARD!

We Create: The Most Powerful Stories Ever Told!

Meet Our Friends and Heroes Lead by Our Three Very Loyal Lawyers at: Go2Hero.com
____________________

"A picture is worth a thousand words, and a story, told appropriately, is priceless."

Jim Sinegal, CEO and Co-Founder of Costco.